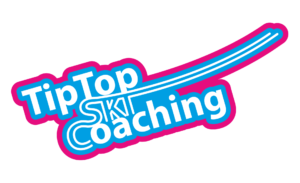 TipTop Ski Coaching – Covid-19
Winter is over and we are now open for Summer 2021. This brings up the question of Covid-19 and Skiing. We have decided that we want to give you as much confidence whilst booking as we do whilst skiing!
Free Changes to your booking
If you have booked lessons with us and you test positive or show symptoms of Covid-19 or have been asked to self-isolate, you can submit a medical certificate and change your lesson dates and times for free. This will obviously be subject to availability but we will do our utmost to be as accommodating as possible. You will also be able to change your dates if the area you live in goes into lockdown (this will need to be proved with a letter from your local council confirming you live in the area and it is locked down during your holiday dates)
No Skiing – Refunds or Free changes
Should the resort be closed due to COVID-19 we will offer you a full refund or the opportunity to change the dates of your ski lessons.
In Resort Precautions
At this stage we don't have full information from the resort as to what measures will be put in place for social distancing and lifts etc. However the resort has been open this summer with Masks being mandatory on all lifts (real masks NOT buffs) and lift queues have been managed to ensure social distancing. As you will be in a private lesson with TipTop Ski Coaching we have priority on all lifts so queuing will not be a problem and if you don't have suitable masks we will always have spares with us that you can buy.
We normally do our video feedback session in the Polar Bear bar and we are currently in negotiation with them to have a table reserved away from the crowds. We will also have an iPad with us at all times to be able to show you your video on the hill should you be more comfortable with this.
We will not shake your hand on arrival, please don't take this as unfriendly just as a precaution. We will also have alcohol gel with us at all times for everyone's use.
We assure you that we will follow all government and resort regulations to the best of our ability to ensure that you can have an enjoyable ski holiday and that the resort has the best chance of staying open all winter. We will also advise you of all in resort measures in place before your arrival.
Should you be unsure of anything or want to book lessons but need some reassurance in doing so please don't hesitate to get in touch. We will happily talk through all options and eventualities with you.
Please note that our usual T&C's for all other reservations and cancelations etc. still apply. The above is only in relation to COVID-19 and the current pandemic.
*** Keep up to date with what we and the TipTop Bears are doing as we prepare for winter on Instagram and Facebook. ***