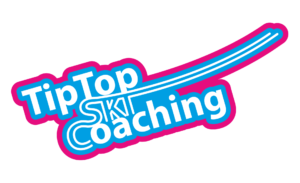 TipTop Ski Coaching Terms and Conditions
COVID-19 specific information – Book with confidence
Agreeing to the booking conditions
When you book a course, you agree to these booking conditions. Make sure that if you are booking on behalf of another that you are aware you are responsible for confirming the agreement of the booking conditions with the third party.
These booking terms and conditions form the basis for your contract with TipTop Ski Coaching.
Liability
TipTop Ski Coaching provides instructors for the courses. These instructors are all fully qualified through their governing bodies in their country of residence or the country in which they provide their service. Their membership through their professional organisation includes insurance to provide the services they have been qualified to deliver. They are not employees of TipTop Ski Coaching. Therefore when under their care your contract is directly with them. 
Should you be involved in any dispute involving an instructor of TipTop Ski Coaching this dispute is between the instructor and yourself, NOT TipTop Ski Coaching.
Prices
Prices are subject to change but once you have booked and paid your full amount this is the set price for your session.
Booking and paying for a course
To confirm your place on the course or your private/group lesson, full payment is required. Once full payment is received you will be sent a booking confirmation.
The only exception to this is the full GAP course where a deposit of £1000 is required to confirm your place and the balance is due 10 weeks prior to the course start date.
We will not reserve places on any course or private/group lessons without payment. In the case of no payment received we will send you a timely reminder and then your reservation will be cancelled.
Cancellation Charges
If you need to cancel your course or lessons, the following cancellation charges will apply.
Prior to 10 weeks before – £50 admin charge
5-10 weeks before – 50% of the cost of the booking
0-5 weeks before – 100% of the cost of the booking
Course Accommodation
Our ski courses are mostly course only. We will be pleased to help you to find suitable accommodation but this should be booked directly by yourselves.
The only exception to this is the summer courses where we can act as a booking agent for certain hotels but accept no responsibility for the establishment. Should you have any complaints or problems with the accommodation this should be brought up directly with the establishment.
TipTop Ski Coaching holds no responsibility for the quality of, Health and Safety of or cancellation of any accommodation. 
Minimum Ski Level
On each course there is a minimum ski level. You will find the required levels on our website. If you can't judge your level, it is your responsibility to contact us so we can help you to judge before a course is booked. If your level is below the required level, we'll help you to find a solution but we can't guarantee another course. There will be no refund in this scenario.
Group Sizes
Each max group size will be advertised on our website but in general.
OFF PISTE
Min 4 Max 6 per group
SUMMER TIPTOP COURSES
Min 2 Max 6 per group
BASI COURSES
Min 6 Max 10 per group
PRIVATE LESSONS
1 person
PRIVATE GROUP LESSONS
Min 2 Max 6 (please note you loose ski school priority at 4 clients)
Should you have a larger group than this please contact us to discuss options.
On-Snow Course Duration
This will be advertised on our website as is course dependent. 
Private lessons can be booked in blocks of 2 hours or Half or Full days.
Off-Snow Activities
As part of some of the ski courses we run we also provide some off- snow sessions. This can be Theory based and or Video feedback. The duration can vary but you will be informed of any plans to run these sessions.
TipTop Ski Coaching will also help you to organise other off-snow activities during the summer months such as river rafting, climbing, adventure park, hydro speed and many other activities that are available in the resort of Les Deux Alpes and the surrounding area. These activities are all done at your own risk and TipTop Ski Coaching or its instructors hold NO responsibility for. The contract for these activities is held between the provider and yourselves.
Some activities such as fitness, volleyball, tennis etc. are organised by your instructor. These you participate in fully at your own risk and your instructor or TipTop Ski Coaching do NOT hold any responsibility. These sessions are organised as a group of consenting adults and it is everyones responsibility to make sure they are undertaken in a safe fashion.
Your Instructor may accompany you on these activities but is not your instructor of these activities!
Accepting Risk
Skiing involves an element of risk. When booking on a course with TipTop Ski Coaching you must accept that risk is inherent to the sport. You must take responsibility over your own actions and decisions when skiing on the mountain either by yourself or within a TipTop instructor. Accidents can and do happen as part of skiing. By booking on a TipTop Ski Coaching course you will be accepting the risk involved and acceptation that an accident may happen. You will also be responsible for deciding to take part in any activity whether an exercise, a particular technique, skiing a particular slope, skiing at a particular speed or skiing particular snow textures. In race training you will also be accepting whether to ski a particular "course" and what speed to ski it at. All our instructors are trained in safety aspects of skiing in the mountains. They will advice you, help you when needed and lead you. They cannot be end responsible for accidents.
You should always ski within your limits and respecting the rest of the group.
It is your responsibility to hold appropriate insurance should an accident happen.
Individual Responsibility and the FIS Code of Conduct
All skiers must ski in accordance with the 'FIS Skiers Code of Conduct'. Each member of the group has the responsibility to ski in accordance with these rules. TipTop Ski Coaching and its instructors are not responsible for how each skier chooses to ski. If you are involved in an accident involving another member of the group or another skier, TipTop Ski Coaching or its instructors cannot be held responsible. If an injury occurs due to a collision or incident with another member of the group or another skier then yours or their dispute will be with the other person involved NOT TipTop Ski Coaching or its instructors.
Course Cancellation Due To Extreme Weather
Occasionally due to extreme weather conditions all the ski lifts in the resort may be closed. If we are unable to run our on-snow training/lessons we will supplement this with other off-snow activities. The off-snow activities may not be to the equivalent time that the ski course is advertised. WE Can not give refunds for any on-snow time missed due to lift closure. 
It is your responsibility to ensure you have the appropriate insurance to cover you for this.
Expenses
On our website it's stated very clearly what you pay and what you get for this. You accept that any other expenses are for you the client to pay. For example but not limited to Lift passes, accommodation, Food and Drink, equipment hire etc. etc.
Opting Out
If you think you may opt out of a session for any reason please aim to do so before the start of the session and if possible let the instructor or responsible person for your course know beforehand. If you choose to opt out during a session, the instructor will lead you to a safe place from where you can opt out. From this point you will be accepting all responsibility for yourself. In certain situations when safety is an issue the instructor will inform you that opting out is not advised until the group reach a safe place. If you choose to go against this advice you may seriously endanger yourself and others. The instructor can not force you to stay but will not be held responsible for what happens in you leave.
Minors will not be allowed to Opt out without the permission of their parents/guardians.
Being Asked to Leave the Course
If you continuously disrupt the group or put others safety at risk you may be asked to leave the group. This will not happen without first being asked to adapt your behaviour but there will only be one warning should you be putting others safely at risk. In this situation NO refund will be given.
Safety Equipment
Helmets are strongly recommended for all participants.
You are responsible for your own equipment and should ensure that all is fit for purpose and in in good working order.
Refunds
No refunds will be given for missing course time. If TipTop Fails to deliver a course due to illness or another cause we will either find a replacement instructor, reschedule or a full refund will be given. Please note that any other expenses occurred can NOT be refunded by TipTop in this situation and you should ensure you have suitable insurance to cover this.
Insurance
It is your responsibility to make sure you have adequate insurance cover for the ski course you have booked. This includes but isn't limited to travel insurance, rescue insurance and cancelation insurance.
Please note that certain courses will require insurance cover for skiing off the piste, racing and or other activities you might decide to do in the afternoons. Check your policy!
Complaints
If you have any complaints please firstly speak directly to your instructor and or the TipTop representative. This should be done immediately to allow us to rectify the problem as soon as possible. Failure to speak to anyone during your course could invalidate any complaint you may choose to make after your return. If you are still unsatisfied on your return please address a letter to the Director of TipTop Ski Coaching, Alexandra Chapman.
GAP Courses and BASI Courses
Please read all the information carefully and should you have any questions please do not hesitate to contact us.
Criteria For BASI Levels 1&2 courses
The criteria for achieving the pass level at BASI L1&2 can be viewed on the official BASI website. If for any reason you do not achieve the required level, TipTop Ski Coaching or the instructors working on behalf of TipTop Ski Coaching can NOT be held responsible. 
Achieving BASI Level 1
If you are unsuccessful at achieving the BASI level 1, the GAP course will be adjusted accordingly. On certain occasions it may be possible to retake the L1 before the start of the L2 course and progress on to the Level 2 but this is not guaranteed and any costs incurred would be born by yourself. This is a matter for BASI and NOT TipTop Ski Coaching to decide although TipTop Ski Coaching and its instructors will offer all the support they can.
Achieving BASI Level 2
The BASI L2 is held on the final 2 weeks of the GAP course. If you are unsuccessful at achieving the required level you can re-sit the L2 at a later date. Course dates are advertised on the BASI website. TipTop Ski Coaching is NOT responsible for any extra fees incurred.
Completing All Criteria
There are many aspects to achieving the criteria for BASI L1 and L2. If for any reason you are not able to complete the criteria as described on the official BASI website due to injury, illness or any other circumstances, TipTop Ski Coaching can not be held responsible. No refunds can be given. Please make sure your insurance covers you for this eventuality.
Behaviour
The laws in France apply the same to residents as non-residents. You will be expected to abide by all local laws whilst skiing with TipTop Ski Coaching including but not limited to driving, drinking and social behaviour. Skiing is a dangerous activity and cannot be undertaken safely when under the influence or effect of alcohol or lack of sleep. TipTop Ski Coaching reserves the right to refuse to train or ski with any candidate in this situation. Missing training could affect your ability to achieve the required level for BASI Level 1 and 2. In case of persistent neglect of the above TipTop Ski Coaching reserves the right to ask you to leave the course with no refund available.
We expect all students to treat others in the way they would like to be treated themselves. Please ensure we are kind and encouraging to everyone.
TipTop Ski Coaching and Your Personal Data
Your personal data which you supply to us with will be held and used in compliance with the current Date Protection Act 2018. Your personal data will be collected, processed and used by TipTop Ski Coaching for the purposes of providing our service to you. The use of information will remain under the control of TipTop Ski coaching at all times and WILL NOT BE SHARED WITH OTHER COMPANIES.
Photographs and Video: TipTop Ski Coaching reserves the right to use photographs and video taken during the delivery of its courses and training for reproduction on the TipTop Ski Coaching website and or in other TipTop Ski Coaching marketing communications without further consideration, accreditation or compensation. Full names will not be used unless participants express their desire to be identified!