Summer Instructor Programs – BASI
Instructor training on Les Deux Alpes glacier is back! 
BASI Level 2 – 18th July 2022 – 29th July 2022
Instructor Training 4th July 2022 – 8th July 2022 and  11th July 2022 – 15th July 2022
This is a fantastic opportunity to train towards your qualification before winter or to pass your Level 2. The glacier is the perfect training ground with a quick turn around and great conditions. 
The glacier opens at 7:00 and closes at 13:00 each day giving plenty of on snow time and lots of time to enjoy all the other amazing activities available in resort. We usually do some theory and or video feedback in the evenings over a cold drink in the Polar Bear pub (or on their terrace!)
The training weeks prior to the exam allow for acclimatisation and lots of practice on the actual slopes you will be skiing on. The perfect conditions to give you the best chance of passing your exams. 
Alexandra is a very experienced coach and has been training people for their BASI exams for many years. Her success rate is high and she makes sure that the sessions are not only productive but fun as well. 
Prices are the same for ski and snowboard instructor training.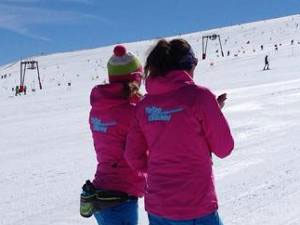 BASI Level 2 Exam + 1 week training
BASI Level 2 Exam + 2 weeks training
BASI Level 2 Exam + 3 weeks training
Please be aware that minimum level requirements apply.  Please contact us to learn more.
TipTop Ski Coaching love working with you to improve your skiing and ensure you have a fantastic time. We have a passion for the mountains and ski instruction that we would love to share with you.