Summer Instructor Programs
Programs to complete your Level 2 BASI instructor training and exams are available in summer on the Les Deux Alpes glacier.  TipTop Ski Coaching, as a BASI Business Partner, has conducted instructor training for years, and will ensure your best chances of success to become a qualified ski instructor. We aim to include all the content of the exam in the training weeks, so you can impress the trainers from day 1!
These summer programs are perfect for prospective instructors.  Get qualified, start working the following winter, and make the most of your year!
Prices are the same for ski and snowboard instructor training.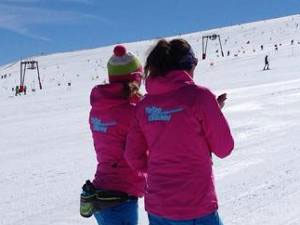 BASI Level 2 Exam + 1 week training
BASI Level 2 Exam + 2 weeks training
BASI Level 2 Exam + 3 weeks training
Please be aware that minimum level requirements apply.  Please contact us to learn more.
TipTop Ski Coaching love working with you to improve your skiing and ensure you have a fantastic time. We have a passion for the mountains and ski instruction that we would love to share with you.